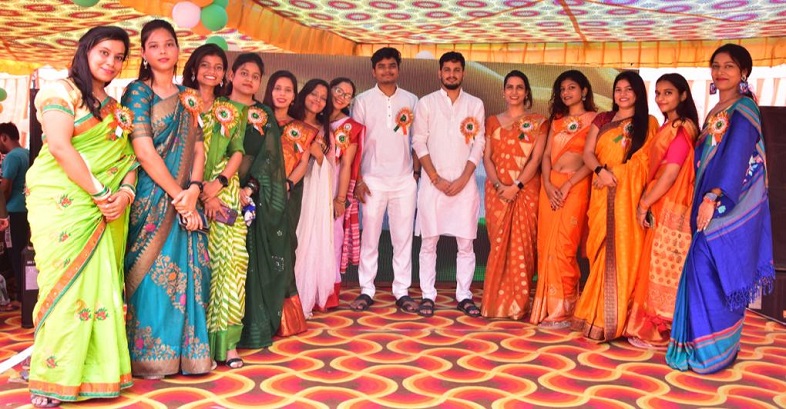 New Delhi, 20th September – GeorgeTown Prayagraj, a beacon of early childhood education and a proud member of the Makoons family, has achieved a historic milestone by surpassing 250 admissions for the upcoming academic year. In the history of Makoons, it's an exceptional feat for any of its centers to achieve this significant admissions landmark.
Makoons, a leading name in early childhood education, has always been committed to providing young minds with a nurturing and enriching environment for their holistic development. The GeorgeTown Prayagraj center, nestled in the heart of the city, has been a shining example of this commitment.
The achievement of 250 admissions at GeorgeTown Prayagraj signifies the trust and confidence parents and guardians have in Makoons philosophy and approach to early childhood education. With a focus on play-based learning, a dedicated team of educators, and state-of-the-art facilities, GeorgeTown Prayagraj has become the preferred choice for parents seeking quality education for their children.
The record-breaking admissions at GeorgeTown Prayagraj reflects the relentless dedication of the entire Makoons team, from educators to support staff, in creating a stimulating and nurturing environment where children can flourish.
"Crossing the milestone of 250 admissions at GeorgeTown Prayagraj is a testament to our commitment to providing high-quality early childhood education," said the CEO & Founder, Mr. Vijay Kumar Agarwal, makoons group of schools. "We are proud of this achievement, and it motivates us to continue delivering the best education and care to young learners in Prayagraj."
With this historic achievement, GeorgeTown Prayagraj is poised to continue its mission of nurturing young minds, fostering creativity, and preparing children for a bright future. The center is dedicated to maintaining the highest standards of education and providing a safe and joyful learning experience for all its students.
"Attaining 250 admissions at Makoons, George Town, Prayagraj, is more than just a milestone, it's a sign of confidence and trust that parents have in us. We're dedicated to fostering these impressionable brains and giving them a solid basis for a promising future." said Abhinav Tiwari, Centre Owner of Makoons, GeorgeTown, Prayagraj. "We are only the beginning of our road to greatness in early childhood education with this accomplishment." added Satyam Chaturvedi, Centre Owner
Makoons extends its gratitude to the parents and guardians who have shown faith in its vision and chosen GeorgeTown Prayagraj as the preferred destination for their child's early education journey.
As Makoons celebrates this achievement, it reaffirms its commitment to delivering excellence in early childhood education across all its centers, setting new standards for quality and innovation in the field.