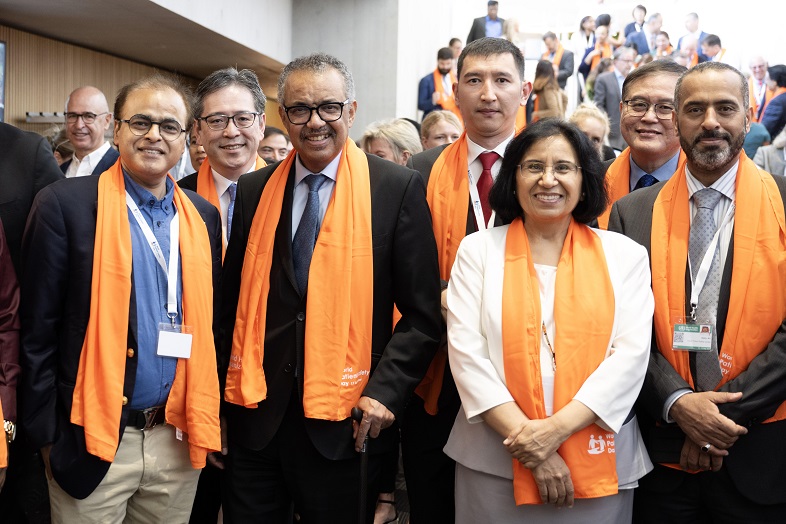 New Delhi, September 21st, 2023 – The International Patients' Union (IPU), an Indian initiative which brings patients on a single platform, connecting them across the country 1to doctors, policymakers, regulators and industry leaders, recently participated in the first Global Patient Safety Conference by World Health Organization (WHO) in Geneva, Switzerland. The event which aimed to facilitate a global dialogue on the subject of patient safety was attended by over 120 prominent global leaders.
At the Global Patient Safety Conference, Dr. Rajendra Pratap Gupta, a distinguished figure in healthcare and former Advisor to the Union Health Minister, delivered a powerful message to global leaders. He said, "Global Leaders should put patients first in all we do as currently, it looks like the patients are serving the healthcare and not healthcare serving the patients, and this needs to change."
Dr Gupta unveiled his vision for the Patients Union, an innovative mobile application available on Android and iOS platforms, designed to amplify the voices of patients and catalyze positive changes within the healthcare sector. In a further demonstration of his commitment to patient advocacy, Dr. Gupta proposed the designation of April 6 as International Patients Day. Additionally, he advocated for the establishment of a World Population Health Day, with the aim of preventing populations from becoming patients in the first place.
Dr. Tedros Adhanom Ghebreyesus, the Director-General of the World Health Organization, presided over the conference.
The conference served as a pivotal catalyst for the inception of the First Patient Charter, a milestone achievement initiated by the World Health Organization. Furthermore, during the recent Global Digital Health Summit, Expo & Innovation Awards, IPU orchestrated the inaugural session dedicated to the discourse on Patients. Looking ahead, India will host the IPU conference, scheduled to convene on April 6, 2024, in the capital city of New Delhi.