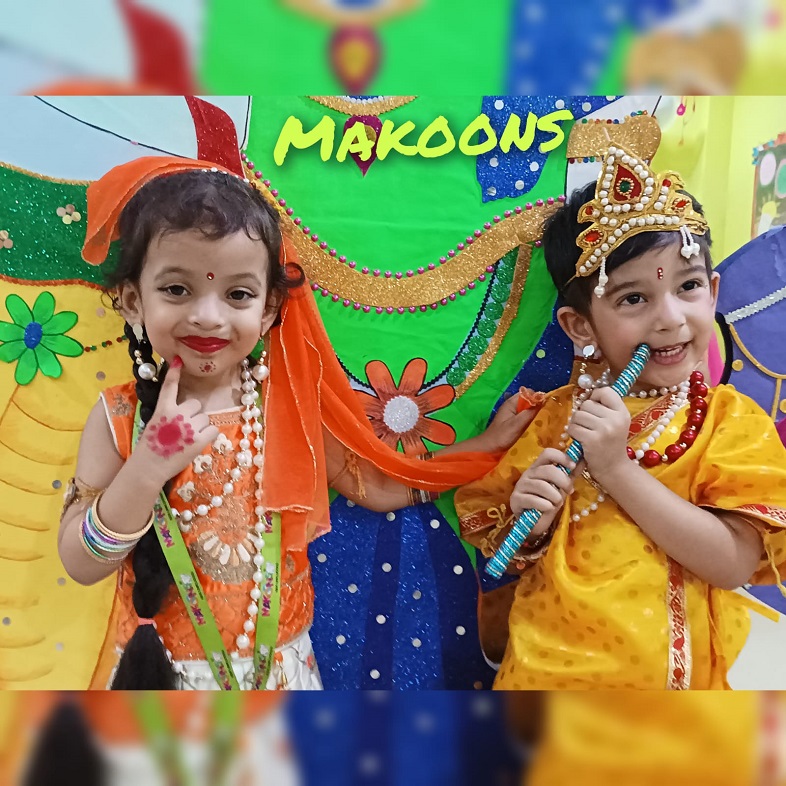 07th September 2023: Makoons Play School, a leading early childhood education institution, celebrated the festival of Janmashtami, across all its branches. The aim was to instill valuable lessons and focus on Lord Krishna's teachings of spreading love. The event was celebrated on 7th September, 2023 across all its branches. This year, Makoons Play School gave the children aged between 1-5 years, an opportunity to reflect on their values of kindness, empathy and the art of giving, through their performances and interactive games.
Makoons is India's fastest growing play school franchise established to fill the gap that exists in pre school education. Keeping in mind, Makoons aimed to create a space to teach valuable lessons and know more about the cultural heritage by celebrating Janmashtami. The festival of Janmashtami, marks the birth of Lord Krishna. It is celebrated on the 8th day, which is called as "Ashtami of Krishna Paksh".
Their wide range of games like Dahi-Handi competition, painting the portrait of Baby Krishna, and Matka-making competition saw a great number of participation from the students. There were little children dressed as Krishna, Radha and other mythological characters that stole hearts during the Janmashtami celebration. Without the uplifting melodies of Krishna-centred devotional songs, the celebration would have been incomplete. There were also children that showcased "The Raslila", a traditional story of Krishna dancing with Radha and the gopis of Braj. The Traditional milk sweets like rabri, kheer, peda, gopalkala, misti doi and "meva ke ladoo" were a highlight of the celebration.
"I believe that festivals like Janmashtami are not just cultural celebrations but valuable opportunities for our young learners. It's a time when we can instill in them the values of love, compassion, and the joy of learning." says Vijay Kumar Agarwal, Founder and CEO of Makoons Group of Schools. He also added, " Through our Janmashtami celebrations, Makoons Play School aims to create a nurturing environment where children not only have fun but also gain a deeper understanding of the cultural heritage".
The programme was attended by parents, staff, colleagues, workers and authorities. They encouraged the event to be a successful one by participating in good numbers which also motivated children in giving their best. The event was a successful celebration of togetherness, depicting "Unity in Diversity" curating the mission of Makoons Play School.