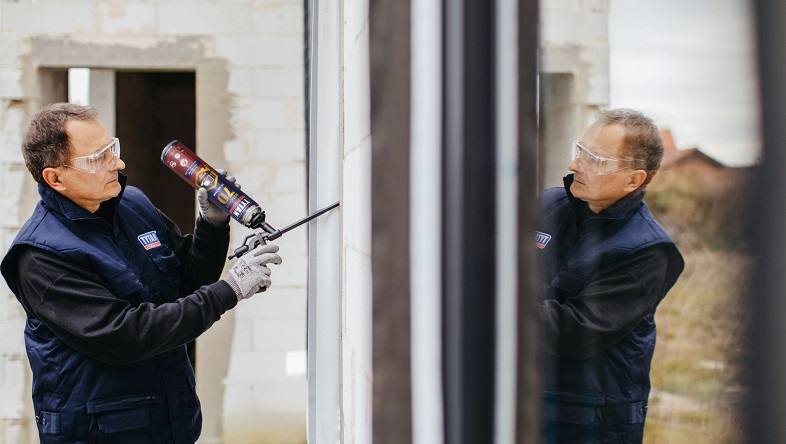 In a strategic alliance geared towards driving sustainable change in the construction industry, Polish construction chemicals supplier Selena Group and plastics manufacturer Covestro have united their expertise to craft a more sustainable range of polyurethane foams for enhancing building thermal insulation. This collaboration embodies their shared commitment to embracing a co-creative approach that should spearhead a transformative shift in the construction sector, in line with the principles of the European Green Deal, Fit for 55, and the overarching goal of achieving carbon neutrality in the building sector by 2050.
Selena Group, a pioneering figure in construction chemicals since its establishment in 1992, is leading the way by introducing their enhanced Ultra Fast 70 one-component foam, primarily used for window and door installations. This product, with its remarkable yield of up to 77 liters per can and a very short cut time of just 20 minutes, is already recognized for its efficiency.
What makes this innovation even more remarkable is the incorporation of a bio-attributed MDI (methylene diphenyl diisocyanate) from Covestro in its production process. The sustainability aspect lies in the mathematical assignment of plant-based feedstocks to MDI through mass balancing, resulting in a 60 percent reduction in carbon footprint compared to fossil-derived counterparts, after all.
Same quality and properties as fossil counterparts
This pioneering collaboration highlights that sustainability doesn't necessitate compromises in quality. The new-generation foams, despite their bio-based content, boast the same good quality and properties as their fossil counterparts due to their identical molecular composition.
This allows customers to seamlessly integrate them into their existing operations without any loss of quality. The sustainability of these products is validated by the globally recognized ISCC PLUS standard, certifying the use of plant-based raw materials and their precise allocation in the manufacturing process. The products retain their excellent quality, but at the same time meet the requirements of today's environmental protection and correspond to the trends of the future. This action is proof of the effectiveness of building cooperation through innovation.
Selena also offers bio-based polyols
Selena doesn't stop at foam innovation – their commitment to a sustainable future is embodied in their line of BIOSELENOLS®, own-produced bio-based polyols that complement their foams.
This commitment extends to also including recycled polyethylene terephthalate (PET) as a formulation component for every foam variant. Their Environmental Product Declaration (EPD), verified by the German Institut Bauen und Umwelt e.V. (IBU), leverages life cycle analysis to assess the environmental impact of buildings and serves as a benchmark for Selena's environmental stewardship.
Covestro focuses on circular economy and climate neutrality
Covestro is committed to a circular future, underscored by an unwavering focus on alternative raw materials, innovative recycling technologies, renewable energies, and strategic collaborations, and plans to achieve climate neutrality by 2035 (scope 1 and 2). The company is methodically expanding its portfolio of alternative products, extending invaluable support to its partners in their climate protection pursuits.
Their commitment to creating a circular and sustainable world is also tangibly demonstrated through the "CQ" concept – a testament to "Circular Intelligence". The "CQ" label on the mass-balanced MDI of the Desmodur® CQ grade utilized by Selena solidifies Covestro's dedication to alternative raw materials and their pivotal role in sustainable innovation. This innovative spirit is a reflection of Covestro's role as a global leader in manufacturing high-quality polymer materials that significantly contribute to sectors such as mobility, construction, electronics, and more.