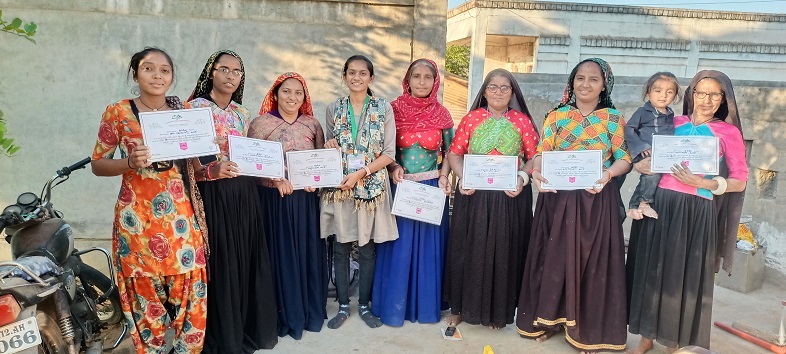 India, August 30, 2023: Cholamandalam Investment & Finance Company Limited (Chola), the financial services arm of Murugappa Group, today announced their latest Integrated Commercial Vehicle Crew Members (CVCM) Development Program for Financial Literacy Awareness (FLA), health awareness and career counselling. The program would cover 35,000 truck drivers, their spouses, and school/college-going children.
Chola's CSR programs has been a leading advocate for personal finance education among this segment and is thrilled to announce the launch of its comprehensive Financial Literacy Program.
The program, designed exclusively for the families of truck drivers, cleaners and mechanics aims to equip them with the essential skills and knowledge needed to manage and secure finances effectively and make informed decisions. The trucking community being the backbone of the supply chain for the nation is largely underserved when it comes to basic essential services. CVCM faces several challenges like unstable paltry income, long working hours, rare health insurances, and physical health issues like poor vision and severe stress. Recognizing the unique challenges faced by this community, the Financial Literacy Program will provide an inclusive and accessible learning environment.
Providing insight into the program, Mr. Ravindra Kundu — Executive Director, Cholamandalam Investment and Finance Company Limited, said, "Trucking is today one of the most important links that facilitate productivity and competitive efficiency, leading to the rapid economic development of the country. It also plays a key role in bringing about the development of remote regions by exposing them to trade and investment and integrating them with the mainstream economy.
In an era of unprecedented opportunities and advancements, financial literacy stands as a cornerstone of empowerment, particularly for women. Recognizing the vital role that financial education plays in ensuring economic independence and security, Chola is proud to highlight the significance of fostering financial literacy among women in the trucking community.
Empowering women with financial knowledge not only helps them to make informed decisions about their own financial futures but also enables them to actively contribute to their families' well-being and society's progress,"
Chola has planned on implementing the program in Gujarat (Kutch and Ahmedabad), Madhya Pradesh (Pithampur) and Maharashtra border to bring change in financial behaviour, enhance investment and financial literacy and increase the need for medical and life insurance. In addition, this program also plans to amplify the early diagnosis and referral for critical illness and provide treatment for common diseases.
Chola's Integrated CVCM Development Program will contribute towards providing knowledge about career and higher study options to children and build FLA and saving practices among them at an early stage. This awareness program will help in developing a sense of pride among children of CVCM in schools/colleges to reduce the extent of societal bias against truck drivers and cleaners in peer groups, neighbourhood, and society.
Moreover, Chola's FLA program will be providing various activities/trainings (individually or in groups) as part of the program to help people in taking informed decisions about FLA, health and higher study options and map their progress in their understanding of the same using different parameters.
Project monitoring and mapping impact will also be done as part of the exercise to gather evidence from various locations to touch base with the direct beneficiaries and map real-time progress through integrated technology.