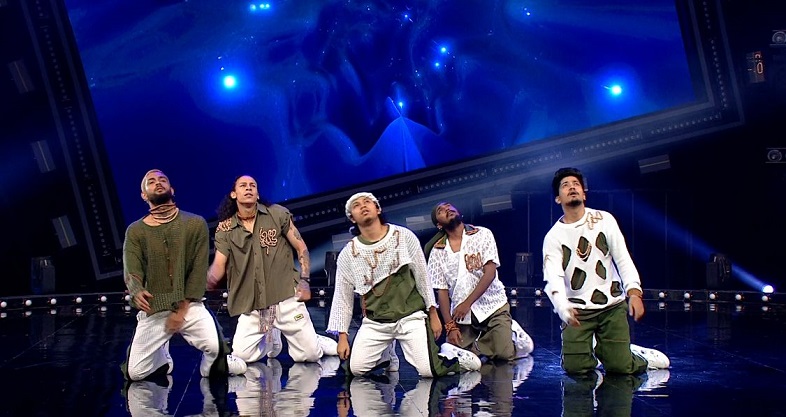 Mumbai, 6th September 2023: Amazon miniTV's dance reality show – Hip Hop India recently witnessed a spectacular Grand Finale, commemorating a coveted Hip Hop Champion. Dance maestros Remo D'Souza and Nora Fatehi, who have seen the hardest clashes with tremendous raw underground talent from all over India, judged the dance marathon with rapping icons Badshaah and Raftaar adding sparkle to the mainstage with their swag avatars. Across the spectacular contestant whirlpool, putting their best dancing foot forward were the Underground Hustlers proving their mettle in the supreme dance battle.
Revealing the inspiration behind the elements of the crew name, UGH said, "The name of our crew was inspired by a group called Underground Hustlers. They are a group of bike riders, older than us, who Samuel and Sylvester were very good friends with. So, when the crew was looking for a suitable name for the dance group, they didn't seem to like any other name. Meanwhile, the riding group shifted their priorities, with boredom having set in among the riders because of which the members, Samuel and Sylvester, who were also the founding members of the riding group gave us their name 'The Underground Hustlers.' The founding members thought the name of our dancing group to be cool, matching our personalities and that's how we became the Underground Hustlers – UGH."
The crew further mapped out heartfelt moments from their journey with Hip Hop India. "When it comes to Hip Hop India, we have multiple memorable moments – the first time we performed on the stage of Hip Hop India on 'Maiya Maiya, we scored a whopping 100 on 100. In our second performance also, we scored 100/100, post which we performed with Nora Ma'am which according to us was the most memorable moment. Another one of them was when we performed with King on stage. There are multiple memorable moments in our Hip Hop journey," UGH further added.
Hip Hop India is streaming exclusively on Amazon miniTV for free, within the Amazon shopping app and Fire TV app and on Play Store.