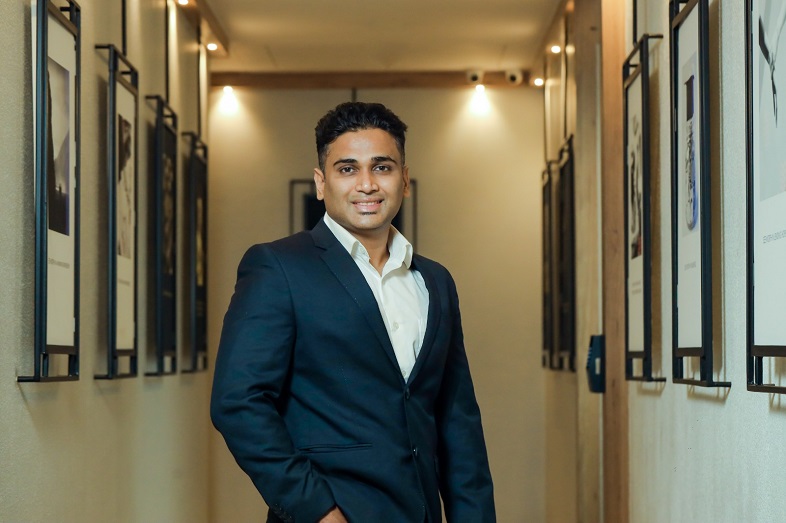 by Mr. Amit Shroff, CEO of Arvog
These days, more and more individuals are turning to Personal Loans as a means to finance their greater financial commitments. As a result of the rising rate of online and peer-to-peer lenders, borrowers may choose from a plethora of quick and simple loan choices, the vast majority of which can be completed in under 10 minutes.
However, depending on how quickly the lender gets and evaluates your documentation, the whole approval procedure might take up to one week. Now, let's take a look at why and how personal loans might help you out financially.
How do Personal Loans Work?
A lawyer from Virginia named Arthur J. Morris was an early innovator in the contemporary personal loan sector. He opened the earliest bank in 1910 with the goal of providing access to credit for those of modest means. Now, personal loans are the ideal way to get the money you need for whatever you need it for, whether it is a one-time cost, consolidation of debt, relief from a cash flow crisis, or emergency medical care.
In a personal loan, you repay the principal and interest in monthly payments during the loan's term. People generally choose low-interest personal loans over credit cards since they are more favourable.
The total amount of outstanding personal loans as of February 2023 was a little over 40 lakh crore. If we compare these numbers to those from February 2022, we see an increase of 20.4%. According to RBI statistics, at that time last year, outstanding loans nationwide were over Rs 33 lakh crore.
Why do we need a personal loan?
Personal loans can be helpful in many ways. The best Personal loans have a shorter application procedure and a lower document threshold than secured loans like mortgages and gold loans. They may be used for anything from paying for a wedding, a home improvement project, or medical bills to paying college tuition or a dream vacation.
How do I obtain a Personal Loan?
You will be granted the loan when you apply for it in a few simple steps, such as the following:-
● Determine how much money you need and how much you can afford to pay back on a loan. Credit bureaus such as CIBIL, Equifax, etc. may provide you with an overview of your credit report.
● Look into a number of different options, such as traditional banks and personal loans online. Find the best loan terms and interest rates by comparing your options.
● Gather identification, address, and income verification papers. You may submit an application using the lender's website or mobile app, or you can go there in person.
● The loan officer will go through your paperwork and credit history. If your loan request is successful, you will be informed of the loan's value and conditions.
● Your bank account will be credited with the loan amount after the lender has accepted your application.
Responsible Loan Management:-
When it comes to the responsible administration of loans, there are a few things you need to keep in mind.
1. Timely repayments: It's important to make loan payments on time to prevent damaging your credit or incurring late penalties.
2. Avoiding over-borrowing: Don't take on more debt than you need, and don't put undue stress on your finances by borrowing more money than you need.
3. Beware of scams: Be wary of loan offers that seem too good to be true or that use misleading terms.
4. Loan Refinancing: Refinancing a loan allows you to potentially reduce your interest rate and/or change your repayment conditions for more efficient money management.
5. Prepayment options: You may save money on interest by paying off your loan early if one of the prepayment options is available.
In times of crisis or while trying to fulfil long-term aspirations, personal loans may be a lifesaver. You may improve your financial standing with them if you make well-considered selections and stick to your budgets. Additionally, responsible loan management guarantees fiscal security by protecting against debt loads and boosting creditworthiness.
Arvog is a new-age, AI/ML-powered, customer-centric finance company that makes digital lending quick, efficient, and easy. We focus on digital personal loans and digital gold loans. We see worth in the timelines of disbursing credit. The right credit intervention done in a timely manner can touch people's lives deeply. We look forward to continue to serve the unserved segments of the industry.