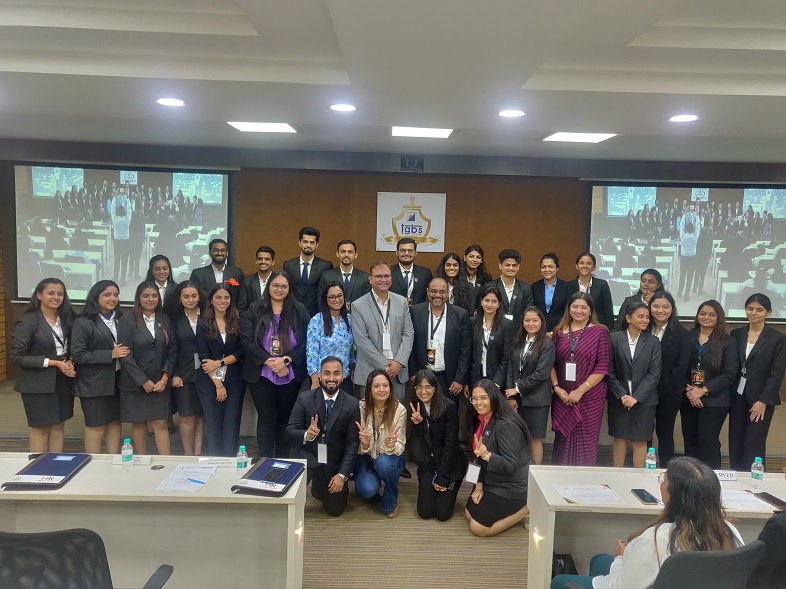 Mumbai, August 23, 2023: Thakur Global Business School (TGBS) hosted its HR Conclave on the theme "Metamorphic Human Capital: Recalibrating cutting-edge Diversity, Equity and Inclusion – Respond, Recover, Thrive, on 19th August 2023 at Study Skill Centre, Thakur Global Business School, Thakur Village, Kandivali (E), Mumbai. The conclave witnessed an engaging and insightful discussion on the evolving landscape of Diversity, Equity, and Inclusion (DEI) in the workplace, with a focus on fostering human capital development. The distinguished panelists for this conclave were Kavita Shrivastav, Director – Human Resource, Hitachi Payments Private Ltd., Sanchit Sinha, Senior General Manager & Head Corporate HR, Hikal Ltd. and Dr. Saumya Badgyan, VP-Corporate Strategy, HR & IR, Gold Star Jewellery Pvt Ltd. The event was moderated by Manasvi Mewada, HR Generalist. Kerakoll Group.
The global workforce has undergone significant changes in recent years, presenting organizations with multifaceted challenges in managing a diverse pool of employees. The HR Conclave at TGBS addressed these challenges by offering a platform for thought leaders, industry experts, and scholars to delve into the intricacies of DEI in modern workplaces.
In his Inaugural address Dr Nilesh Gokhale, Director of Thakur Global Business School, emphasized the significance of the event, stating, "The world of human resources is undergoing a metamorphic shift. Our HR Conclave aimed to shed light on the transformative power of embracing diversity, equity, and inclusion, not just in terms of gender, ethnicity, and capabilities, but also by tapping into the vast realm of professional experiences, age, and sexual orientation."
The HR Conclave featured a diverse panel of speakers, who shared their insights on fostering a work environment that nurtures creativity, collaboration, and individual growth.
Dr. Saumya Badgyan, said, "The HR conclave consistently offers fresh insights into ongoing trends. My experience was truly enriching in today's conclave, as it provided a diverse audience mix comprising students, alumni, and faculty members from various backgrounds."

Echoing the sentiments of Badgyan, Sanchit Sinha said, "Engaging in discussions about DEI was a good experience. DEI plays a pivotal role in the context of ESG and sustainability, and numerous organizations are dedicating significant attention to it. Gaining insights from experts and the conclave attendees provided valuable perspectives."

Kavita Shrivastav said "Leadership plays a very important role in driving DEI initiatives in enterprises. For an individual it all begins with changing the mindset and breaking the stereotypes." She also, conveyed her appreciation for being included in this captivating and enlightening HR conclave. She expressed her gratitude for the chance to share her insights on DEI with the diverse audience present."
Thakur Global Business School's HR Conclave on Metamorphic Human Capital Transformation stood as a testament to the institution's commitment to shaping future-ready business leaders and HR professionals. The event exemplified TGBS's dedication to providing a platform for dialogue, innovation, and progress within the realm of human resource management.