Experience the epitome of luxury with OBEETEE's new 'Woven Premise' Scheme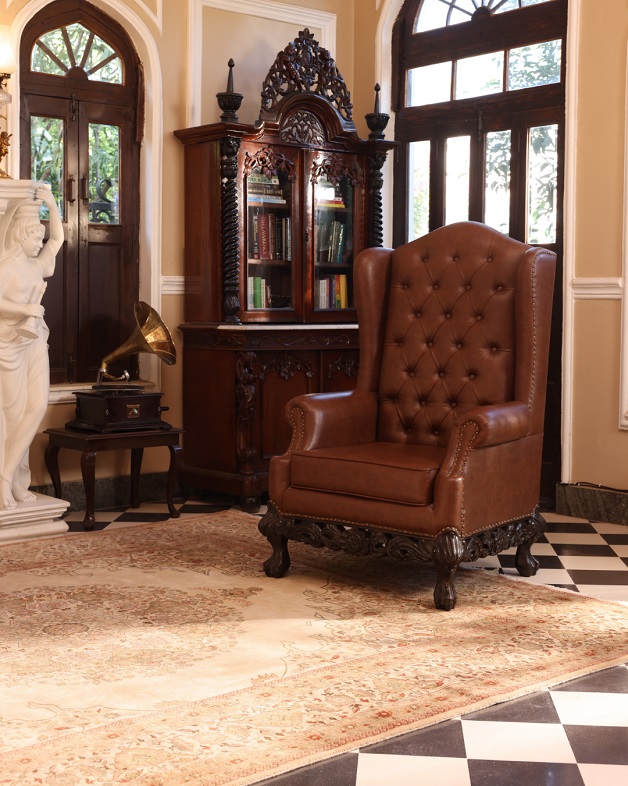 India, September 2023 – Obeetee Retail Private Limited, the pioneer in luxury carpets, is proud to present the "Woven Promises" scheme – an exclusive offering that redefines the way customers experience luxury and authenticity in carpets.
Under the "Woven Promises" scheme, purchasers of Obeetee carpets boasting over 190 knots per square inch are in for a treat. Obeetee guarantees the originality of design and brand by providing a certificate of authenticity. Moreover, a 25-year buy-back guarantee forms a core feature of the scheme, allowing customers to sell their eligible carpets back to Obeetee. The buy-back amount, up to 100% of the invoice price (excluding Goods and Services Tax), will be determined based on the carpet's condition, with Obeetee's judgment playing a crucial role.
This scheme can be exercised between 3 and 25 years from the invoice date, offering customers a long window to make use of the offer. The transaction process concludes after thorough inspection of the carpet's condition to Obeetee's absolute satisfaction. Returned carpets should be free from any physical damages, ensuring that they are in a good condition.
Upon acceptance of the eligible carpet, Obeetee will issue a credit note equivalent to the buy-back amount. This credit note, valid for a year from issuance, can be redeemed by the customer for an alternate purchase of an Obeetee carpet, either online or from an Obeetee store.
The credit note's full value must be used in a single purchase. In case the entire value isn't utilized, the remaining balance will be lost. It is important to note that the Credit Note shall be applied only towards the selling price of a given Obeetee carpet but cannot be utilized to adjust any tax amounts including Goods and Service Tax.
With this scheme, Obeetee is enabling customers to not only own a masterpiece but also enjoy the assurance of long-term quality, this will also reflect how Obeetee is a customer centric brand.This appealing offer cannot be combined with any other ongoing promotions from Obeetee. The "Woven Promises" scheme is valid for eligible carpet purchases made on or after the launch.
"At OBEETEE Carpets, we believe that every thread tells a tale. With 'Woven Promises' we are giving you chance to not only redefine your narrative of luxury but also a piece of art woven with stories, heritage and authenticity. With no compromise in quality and our commitment to customer satisfaction, this campaign incorporates our vision of redefining luxury, our mission to offer authenticity and the idea of a lifelong carpet ownership experience." Said Ms Angelique Dhama, CEO, OBEETEE Retail Pvt. Limited.