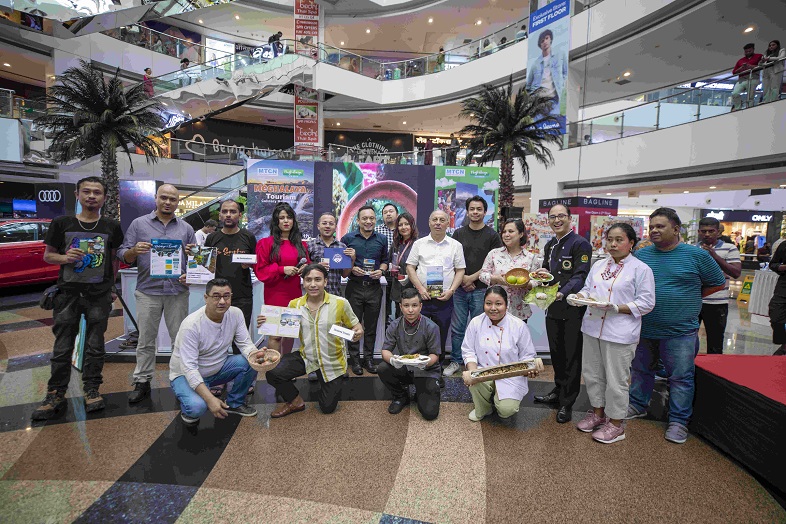 Mumbai, 21st September 2023: Infiniti Mall, Mumbai's top destination for food, entertainment and shopping, recently joined hands with Konnect Asia to graciously welcome visitors and promote Meghalaya Tourism. Drawing a crowd from diverse backgrounds, the mall and tourism company enchanted the visitors with splendid tourism prospects that Meghalaya has to offer.
Infiniti Mall arranged a dedicated kiosk to welcome the Meghalaya Tourism team, who enthusiastically interacted with mall visitors to promote the allure of Meghalaya. Accomplished chefs from Meghalaya took pride in presenting their regional culinary delights, while an array of charming souvenirs beckoned visitors with their unique appeal. Serving as an enchanting backdrop, a top-notch LED display vividly portrayed the essence of the destination, showcasing tranquil landscapes, pristine water bodies, cascading waterfalls, tantalizing cuisine, cultural richness, and captivating artistry, all contributing to an immersive and enticing portrayal of the wonders awaiting travelers in Meghalaya.
As a part of the K Raheja Realty Group, Infiniti Mall has consistently taken the lead in organizing enjoyable gatherings for its patrons and nurturing meaningful connections within the community. These communal festivities create an inclusive environment that encourages joyful celebrations and a strong sense of unity among all participants.