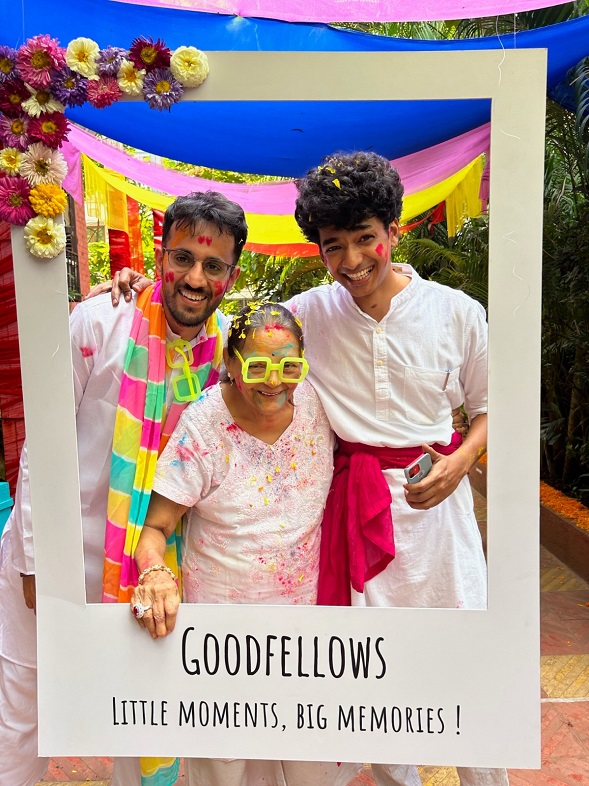 Mumbai, August 18th, 2023: Goodfellows, India's pioneering senior companionship startup, has completed its first successful year of operations in the country – connecting senior citizens with young companions to foster authentic and meaningful friendships in their sunset years. In this illustrious year- long journey, Goodfellows has grown to be immensely popular amongst the elderly and young graduates alike – receiving over 5000 applications for fellow positions and connecting over 700 senior citizens with 'goodfellows' ever since its launch.
Goodfellows was launched in August 2022 following 6 months of successful beta tests, with the aim of addressing the problem of elder isolation. One year on, Goodfellows has touched the lives of countless subscribers (called 'Grandpals') with its services across Mumbai and Pune. The unique platform has now become a prominent choice for elderly individuals seeking companionship and connection, in addition to serving as a purposeful career path for young fellows to make meaningful contributions to society. The startup's unwavering commitment to forging genuine connections that cut across generations has enabled it to establish strong communities and bring about remarkable transformations in the well-being of Grandpals.
Goodfellows are selected through an extensive selection process and vetted intensely for critical soft skills such as empathy and emotional intelligence. According to Co-Founder Ms. Gargi Sandu, the interview process involves multiple rounds to ensure that each chosen Goodfellow has the necessary skillset, personality, and dedication to build genuine and meaningful relationships with their assigned Grandpals. "We aim at matching the young fellows with seniors based on their interests, hobbies and personalities. This ensures not only are the utilitarian requirements of the seniors met but also ensures that they develop an everlasting bond. To ensure a steady flow of young individuals to cater to our increasing demand we have also tied up with various colleges in Mumbai who now offer the GoodFellows Fellowship for their students. This two-part fellowship provides 3-month, 6-month and 9-month internships across seven departments and also requires chosen students to be young companions to seniors and spend time with seniors living subscribed with us." Said Gargi.
Mr. Shantanu Naidu, Founder of Goodfellows, expressed his gratitude for the support that the venture has received: "I am humbled by the stories of joy and companionship that have emerged from our Grandpals and Goodfellows over the past year. From individual well-being to community building, it is heartwarming to witness the tangible impact our work has had on the lives of the elderly. I am grateful to all our patrons for their continuing support and encouragement; and remain committed to our mission of creating genuine bonds that transcend generations. In the upcoming months, we will remain focused on expanding this venture further, fostering meaningful connections and communities in numerous cities across India. With our eyes set on driving inclusive impact, we also have plans to expand to new geographies across India in the coming year".

"We quite often forget, how crucial socializing is as a part of growing old, given the amount of time seniors spend alone, reminiscing about how eventful life had been. Apart from building meaningful and authentic relationships, we have been extremely successful in hosting seniors across the city for our monthly get- togethers. Feels like a big family coming together every month to create new memories with one another. Be it painting at the Sassoon Dock Art festival, having sit-down dinners together or our hyper-curated Mind and Movement workshops which help stimulate their minds and body, they are all wholesome and enjoyed by all! Celebrating festivals, birthdays and special occasions are now quite common with our Grandpals" said Niki Thakur, Co- Founder.
As Goodfellows reaches the significant milestone of completing a year of successful operations, the noteworthy achievements of this pioneering start-up serve as a testament to the power of empathy and compassion in fostering a stronger, more deeply connected society. As the start-up continues on this journey, its aim is to build an even larger community of dedicated goodfellows united in their mission to support Grandpals across the country – driving a heartwarming movement in the country that is transforming lives, one friendship at a time.