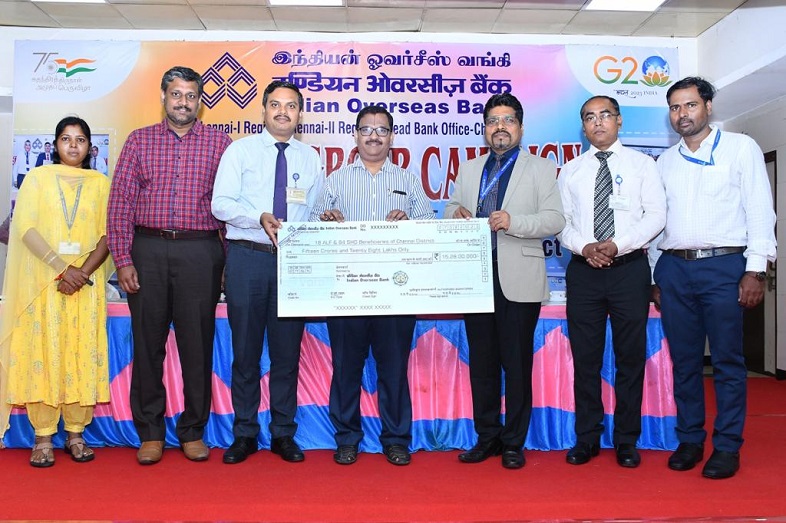 Chennai, September 29, 2023 — Indian Overseas Bank hosted a special camp to assist Self-Help Groups (SHGs) across Tamil Nadu & Pondicherry, where 1199 beneficiaries received a total amount of Rs.152.45 Crores in support.
In Chennai, Mr. N. Srinivasan, Project Director of the Tamil Nadu Urban Livelihood Mission, graced the event as a special guest, highlighting the bank's commitment to community development.
The bank provided loan assistance to special groups, primarily consisting of differently-abled women. A sum of Rs. 15 Crores and Rs. 28 Lakhs was allocated to 18 Area Level Federations and 84 Self-Help Groups, nurturing their entrepreneurial aspirations and fostering community development.
The event was led by Mr. Davendra Kumar, Chief Regional Manager, and Mr. Varun Deepak, Lead Bank Manager.
This special camp is an integral part of Indian Overseas Bank's mission to empower communities in Tamil Nadu & Pondicherry, ensuring that banking services are more accessible and inclusive for all.