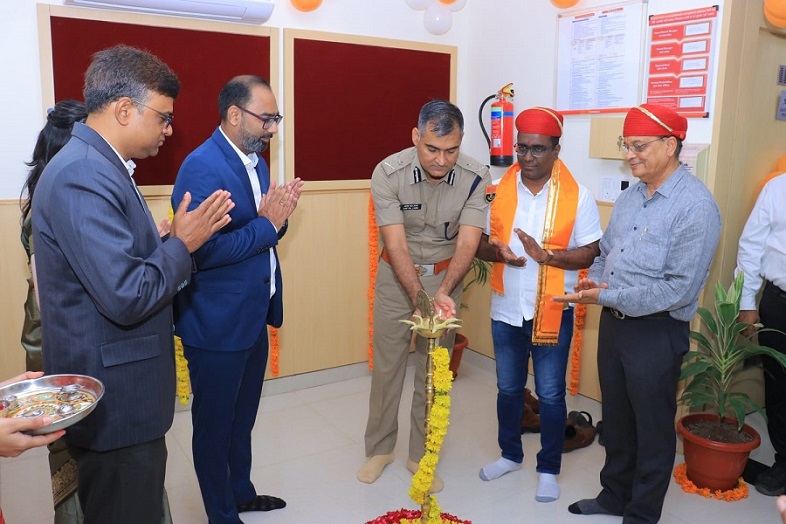 August 28, 2023: Udaipur: ICICI Bank has set up a branch in Amberi, Udaipur. This is 22nd branch of the Bank in the city. The branch has an ATM, which is available round the clock. Shri Ajay Pal Lamba, Inspector General of Police, Udaipur range, inaugurated the Bank
branch in the city. Shri Pankaj Gangawat, President, Udaipur Marble Association and Shri Rajesh Khamesra, President, Udaipur Marble Processors Samiti, also graced the occasion.
The branch offers a comprehensive range of accounts, including savings and current accounts, trade and forex services, fixed and recurring deposits, loans- business loan, home loan, personal loan, auto loan, and gold loan– along with remittance and card services. It also provides locker facility at its premises. It operates from 9:30 am to 3:00 pm on Monday to Friday and on the first, third, and fifth Saturdays of the month.
The Bank has a wide network of about 540 branches and 950 ATMs in Rajasthan – the largest among private sector banks in the state with half of its branches in rural and semi urban area of the state.
ICICI Bank services its large customer base through a multi-channel delivery network of branches, ATMs, call centres, internet banking (www.icicibank.com), and mobile banking.