Mumbai, 31 July 2023: July 2023 saw property registrations in Mumbai, India's most prominent property market, recording a marginal decline with 9,923 units being registered. The revenue collected by the Government in July 2023 amounted to INR 808 Crore, reflecting a 6% decrease from June 2023 and a 3% decline from July 2022.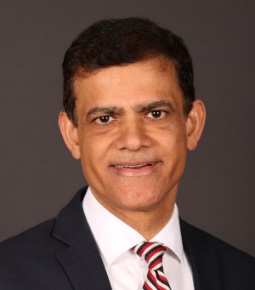 Anuj Puri, Chairman – ANAROCK Group, says, "A quick assessment of new unit launches in Mumbai for the period of Apr-Jun 2023 indicates that properties ranging from 500 sq ft to 1,000 sq ft dominated with the highest share of 51%. Following closely were properties sized less than 500 sq ft, contributing an additional 35%. Properties of 1,000 sq ft and above accounted only for 14% during the above period."
Since the onset of the pandemic, the allure of larger units has been on the rise. Considering that people are spending more time at home due to the hybrid work policies institutionalized by many organizations, it has become even more important to own properties that provide ample space and liveable conditions.
"Analysing the new unit launches in Mumbai for the period of Apr-Jun 2023, it was evident that the INR 80 Lakh – INR 1.5 Cr segment experienced the highest activity, constituting 43% of the total," says Puri. "Following closely was the INR 1.5 Cr – INR 2.5 Cr segment, making up 27% of the total. Surprisingly, properties priced above INR 2.5 Cr accounted for 21% of the total, indicating a noteworthy share and rising from 17% in the previous quarter."
Since the onset of the pandemic, the luxury real estate segment has been thriving exceptionally. High Net Worth Individuals (HNIs) and Ultra High Net Worth Individuals (UHNIs) have been capitalizing on the market conditions and securing deals at favourable rates. Being a hub of affluent individuals, Mumbai has witnessed a strong demand momentum in the luxury housing sector, and this trend is expected to persist for at least the next couple of years.
Regarding the regional analysis of Mumbai's new launches in Apr-Jun 2023, the highest number was recorded in the Western Suburbs (55%), closely followed by the Central Suburbs (38%). The operationalization of the second phase of two metro lines has spurred real estate activity in the Western Suburbs as connectivity has improved and commuting has now become convenient.
With the onset of monsoon season, site visits and closures slow down and the overall registrations also take a hit. The next few months are likely to witness a momentary slowdown; however, the long-term direction remains upward, with the Mumbai real estate sector remaining on a strong footing.