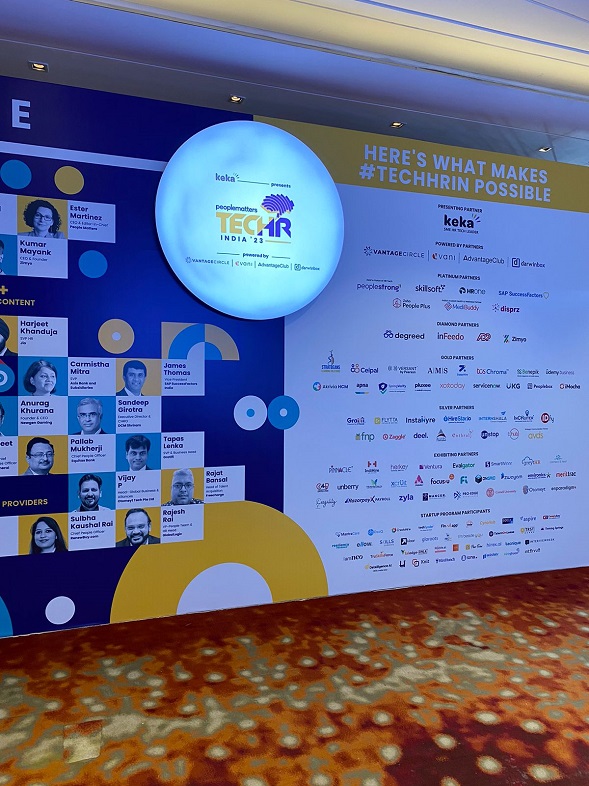 New Delhi, 7th August 2023: FinMapp is eager to announce that it took part in Asia's largest HR and Work Tech conference on the 3rd and 4th of August. The event was hosted by People Matters, the event was a part of their annual convergence of future-forward business and talent leaders. The event was held in Leela Ambience, Gurugram.
Their agenda was structured to provide content from multiple dimensions – addressing salient business and talent challenges, cultivating an experimentative and solutions-focused mindset, fostering peer exchange, and inspiring personal commitment to create lasting impact.
Kumar Binit, Founder & CEO of FinMapp towards the end of the program said, "The last two days have been an enriching experience. We have gotten the chance to showcase our services and make people more aware about the same. Personally, there is great potential in corporates when it comes to financial wellness and awareness. I'm excited to see what opportunities open for us after this event."
To enhance this experience there was a People Matters Startup Program which offered a unique platform for startups to showcase their innovation, while getting first-hand feedback from investors and potential customers. There were in total 37 startups and FinMapp was selected as one of them to participate in their startup program.
Through the startup program, FinMapp got a chance to showcase their product & services to 2500+ HR leaders & prospective customers. They also got exclusive time to make a pitch to investors & mentors from the industry while increasing their brand visibility in the HRTech space through People Matters editorial features and digital platforms.