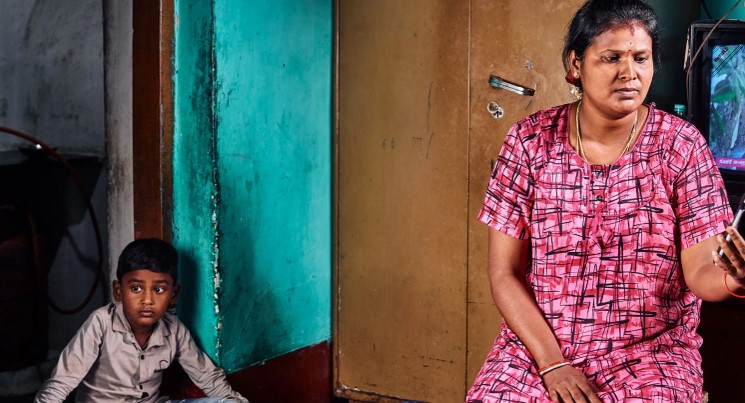 The article titled "The Workers Behind AI Rarely See Its Rewards, This Indian Startup Wants to Fix That", was published in Time Magazine, written by Billy Perrigo. It explores the lives of data workers in India and looks at an Indian startup named Karya. It is an Indian AI data startup which capture, label and annotate data for its clients. Additionally, the startup provides economic opportunities to rural Indians as workers use an app to contribute voice recordings in their native languages, such as Kannada, to train AI systems.
Through Karya, data workers are earning significantly higher wage per hour as compared to their usual jobs. The startup's work also offers potential benefits for marginalized languages, allowing them to access AI advancements. Their focus on social impact aims to tackle the biases and ethical issues in the AI industry while providing tangible benefits to underprivileged communities in India.
In the nearby villages of Alahalli and Chilukavadi, Chandrika, a 30-year-old woman, had a mere 184 rupees ($2.25) in her bank account. However, by dedicating around six hours of work spread across several days in late April, she managed to earn 2,570 rupees ($31.30). This amount is roughly equivalent to her monthly earnings as a teacher at a distant school, which barely covers the expenses of the three bus rides she takes daily to commute. Unlike her conventional job, this app doesn't keep her waiting until the end of the month for her payment; instead, the money is credited to her bank account within a few hours. Through the simple task of reading text aloud in her native language, Kannada, spoken by approximately 60 million people primarily in central and southern India, Chandrika has achieved an impressive hourly wage of about $5, nearly 20 times the Indian minimum wage. Moreover, she anticipates an upcoming additional payment—a 50% bonus, granted once the accuracy of the voice clips is verified.
Meanwhile, Kanakaraj S., a 21-year-old, sits comfortably on the cool concrete floor. While pursuing studies at a nearby college, he occasionally undertakes casual labor in the fields to cover expenses related to books and transportation. A day's labor earns him 350 rupees (around $4), but the intensifying impact of climate change has made this manual work even more unbearable due to increasingly sweltering summers. Although working in a nearby city's factory could yield a slightly higher wage, this would entail enduring daily commutes on unreliable and costly buses, or even worse, relocating away from his support network to reside in city dormitories.
Karya collaborates with local non-governmental organizations (NGOs) to ensure that its job opportunities are first accessible to the most economically disadvantaged, including historically marginalized communities. Beyond the hourly minimum wage of $5, Karya empowers workers by granting them virtual ownership of the data they generate during their tasks. Consequently, whenever this data is resold, the workers earn additional income in addition to their prior wages. This unique model distinguishes itself from others within the industry. herefore, Karya is empowering local, underprivileged communities by advancing inclusive AI system in India.