A gastronomic escapade with a specially curated menu, unveiling the magic of Himachali cuisine at Tamra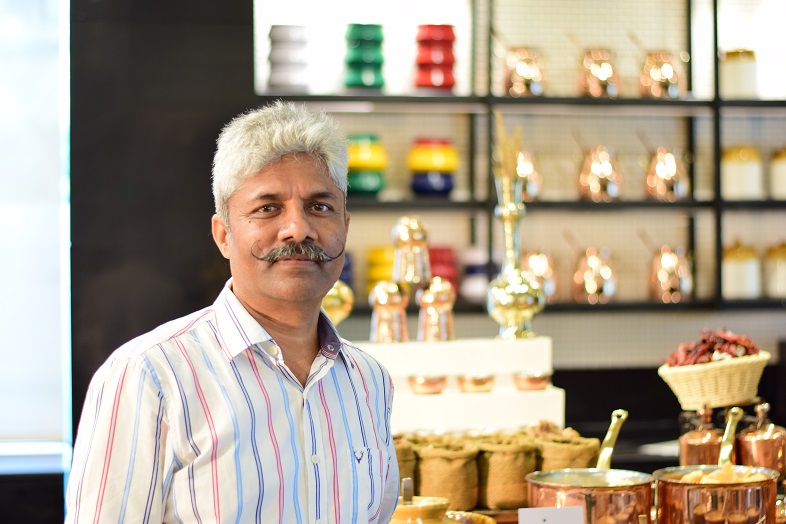 New Delhi, July 28th, 2023: Tamra, at Shangri-La Eros New Delhi, is delighted to announce an exclusive showcase of Himachali cuisine with an authentic feast known as Dham in association with Chef Pin, a user-friendly platform connecting diners and home chefs.
Guests can indulge in the rich and traditional flavours of Himachal Pradesh with guest Chef Roopesh Kanwar, who hails from the region. Himachali Dham, an integral part of the region's cultural celebrations, is a saatvik vegetarian thali, prepared with utmost care and respect for its historical roots. Traditionally served during weddings and other joyous ceremonies, the Dham is a symbol of community bonding and celebration.
In Dham, every dish has a meaning. Madra is a yoghurt-based rajma dish that has local resonance as Chamba is famous for its milk and lentils. There is also Chana Dal made with Sauf, Mah or Mash Ki Dal, Khatta prepared with Aamchur or Tamarind, Kadhi, and Mittha, all of which are dishes that vary for different regions. In Dham, there is no bread served; the cuisine is entirely rice-based.
Guests can savour the finest offerings from the unique spread and experience the magic of Chef Roopesh Kanwar's Himachali creations. Guests are invited to indulge in an unforgettable dining experience that seamlessly blends tradition, innovation, and exceptional flavours.
Chef Kanwar's special menu is available for Lunch and Dinner buffets at Tamra from July 27 to 29, 2023. The lunch buffet is priced at INR 3,000 plus taxes, and the dinner buffet is priced at INR 3,200 plus taxes.
To learn more about this exclusive experience, please contact the hotel at tamra.slnd@shangri-la.com, +91 11 4119 1010, or via the hotel's website.