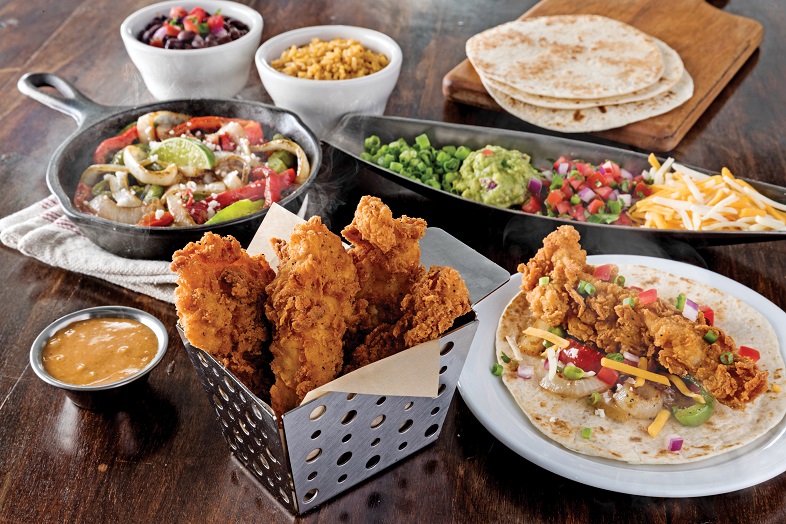 Bengaluru, July 22, 2023 – Chili's Grill & Bar, the renowned Tex-Mex restaurant chain, is thrilled to announce the opening of its third outlet in Bengaluru, located at Lulu Mall. This newest Chili's establishment, operated by Stellar Concepts Pvt Ltd, marks a significant milestone as the company expands its presence in India, Sri Lanka, and Bangladesh.
The Chili's at Lulu Mall, Bengaluru offers a unique dining experience, combining contemporary and industrial design with mouthwatering Tex-Mex delicacies. The spacious seating area can accommodate 136 guests, with an additional 52 seats available. Its rustic and Southwestern-inspired aesthetics, highlighted by brickwork and patina-finished metal frames, create a charming yet elegant atmosphere. Whether it's a casual hangout with friends, a family meal, a romantic dinner, or a professional occasion, Chili's provides the ideal setting for everyone.
Mr. Rajiv Saluja, Director of Stellar Concepts Pvt. Ltd., expressed his excitement about the new venture, stating, "This is our first Chili's outlet under Stellar Concepts Pvt Ltd. in the city and our third establishment in the Silicon Valley of India. We are thrilled to bring our signature dishes to discerning palates. We anticipate the same warmth and hospitality from the people of Bengaluru, as we have received in other parts of the country. Our dedicated team is committed to providing an exceptional dining experience that unites friends and family over delectable cuisine and engaging conversations."
Chili's is renowned for its menu, which offers a range of flavorful options crafted with carefully selected fresh ingredients. From sizzling fajitas and zesty tacos to mouthwatering quesadillas, flavorful bowls, hand-crafted Big Mouth burgers, signature desserts, and hand-shaken margaritas, Chili's delivers a celebration of flavors that goes beyond just a meal.
Expressing enthusiasm about the Bengaluru expansion, Joseph Tijerina, Senior Director of Brinker International Global Operations, states, "Bengaluru is one of the fastest-growing cities in India, and we are excited to strengthen our successful relationship with Stellar Concepts Pvt. Ltd. by opening a new restaurant in one of the hottest spots in the city. Having the Pepper, our iconic mascot, play a significant role in this venture will undoubtedly delight our fajita and margarita-loving guests."